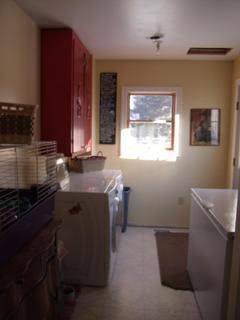 looking into the laundry room: To the left is the chest freezer, and to the right is the sewing dresser with the guinea pigs on top, then cat food and trash can then the obvious. Its a handy set up for the time being, in about 18 months I will have my coveted cabinets and counter top with a small sink. I found the old red cabinet at my girlfriends shabby chic shop, and it worked perfectly. They were part of some old kitchen cabinets and were pink, she painted them red added some knobs and voila....neat.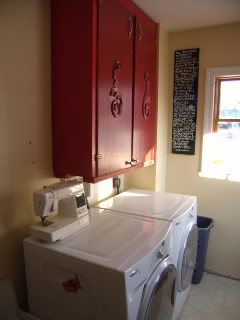 a closer peek at the set up.
My cabinet above the washer and dryer. Thank you Laura over at Organizing Junkie, you were the inspiration for this set up.