Vintage inspired posie pins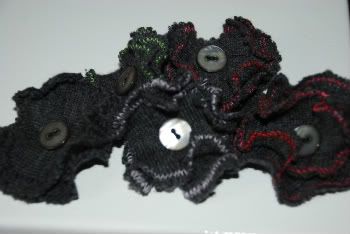 Felt hair clips, first try at this.....and if you find someone selling these for $8, pay it, they are alot of teeeeeedious work. seriously. Good project to fiddle with at the baseball fields in hopes of keeping me from devouring a bag a spitz!!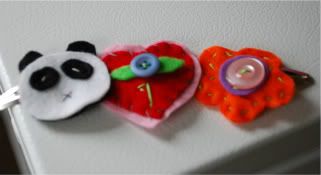 2 items from days gone by. Felted wool slippers and a fleece cape (my first applique evah). Both items still in use today.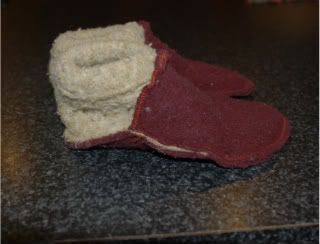 It was a great weekend as a new pair of "good scissors" sure makes sewing and cutting a cinch!
Have a great day ya'll
Val