Here she is girls, in the rough.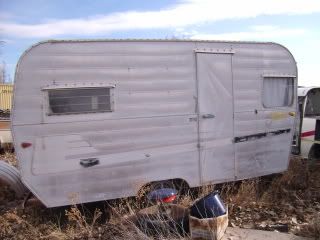 and here are her delicate insides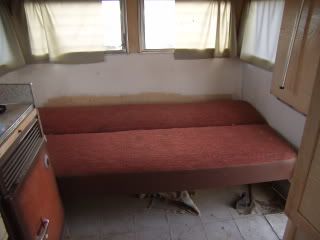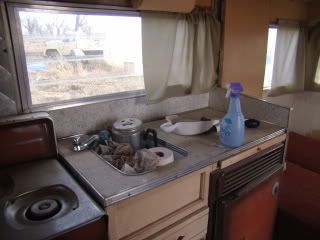 I think Mrs. Puff was on to something when she suggested I blog about this. I have been scouring the internet for some renovations cowgirl camper style. Nada! They must be a private group of ladies, I know they are out there, fly fishing somewhere in this glorious landscape out here we call the Wild West.
So hang tight with me gals as I take this "rode hard and put away wet camper" to a fabulous vintage cowgirl bunkhouse on wheels. Its still "down in the weeds" and I mean that literally. It snowed last night so therefore its very muddy in its current locale. Mud Hog ruts are not something I want to leave behind for the landowners, in due time she will be home in my drive way.
I have big dreams for her and I am thinking this a mini camper must be to me what a boat is to a man. We call them "she" and we always want to name them.
What to name her? oh the possiblities....HootenAnny?...maybe. Kinda like pickin out names for your children....yes! Its that important.
Over and Out
Val