I am the queen bee but this queen bee works too.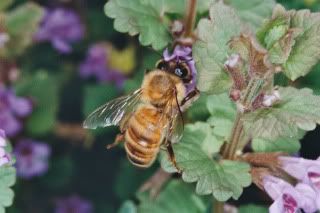 Decluttering for yard sale.
new trellis in the garden...one up and 3 more in the wings, it started raining so the welding ceased...Ebes just rocked it finding welding screens at an auction for dirt cheap. 2 for me, 2 for him.
turnip, radishs, pumpkins, and winter squash planted
T ball is still going, 3 more games this season
school is out for summer
guinea pig funeral...I will miss you sweet Lucy!!!
Farm and Ranch supply trips
1 landscape design finished, set and wrapped up, 2 more on the board
4 new shrubs in
a great deal on 3 pallets of flagstone, thanks to my generous pal Scott, whom I do the consults for! *high five* to you Scott, okay maybe I will hug you. Thank YOu!!
Currently browsing 3 new periodicals on urban homesteading...special interest in greenhouse's, backyard chickens and edible landscaping...berries in particular.
Joined the Freedom Gardens Forum.....but I am a bit lost, its like a Facebook format and I dont facebook so its a bit over my head.
So busy is as busy was and ITS ALL GOOD!!
and I gotta bitty secret but mums the word for right now, I am the 1st person she called, and for that I am honored. Needless to say a few things are going to comeback out of that garage sale pile!!
XoXo
Val